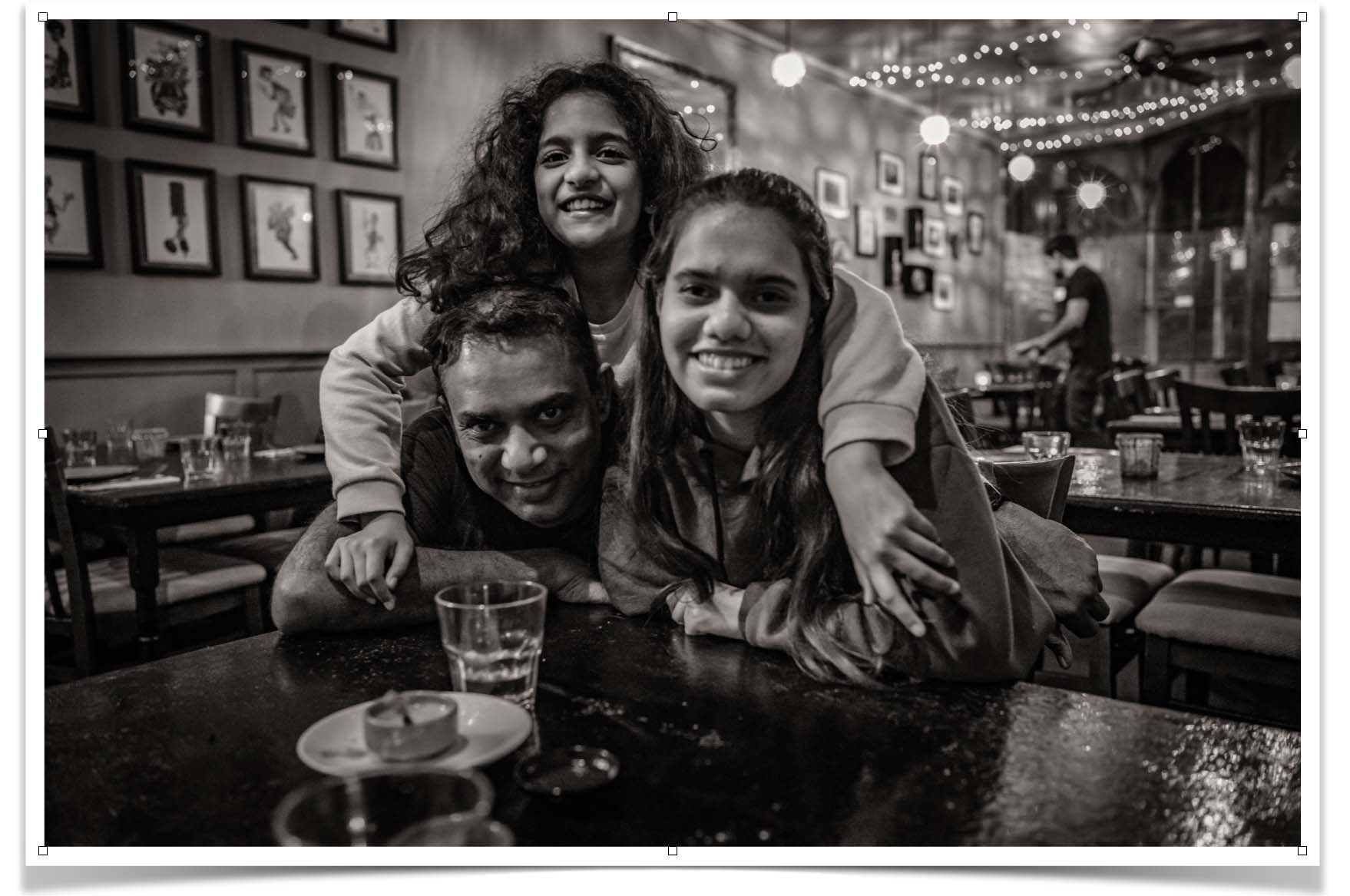 How long does it take?
I started as a cartoonist, and when people see the cartoon diaries, they ask a familiar question: How long does it take? It's an answer I can easily give. A diary cartoon requires a sketch that takes around 15 minutes, a wash, and the watercolour. It usually takes an hour for a quick piece of art. It might take twice that time if I decide to do something more intricate.
With photography, there's no such time limit.
My early foray into photography was street-based. I'd wander the street looking for something exciting and then capture the moment. This kind of photography is gratifying when something occurs, but it could often be hours before you get something worth keeping. Later, however, I decided to capture "people at work" (and sometimes at play), and that meant I could get hundreds or close to a thousand photos, all without hovering around in some creepy manner on the street 🙂
Nonetheless, it still takes time.
An "assignment"usually takes two hours, sometimes three. And I'll go back several times because, with each visit, people are more comfortable with what you're doing. As you'd expect, it makes for better, more natural images. It might take several hours, even several visits, to get some cool pictures, but no one ever asks, "how long does it take"?
Instead, they ask: Did you always take pictures? 
The answer to that is: Yes, I always did. As I grew up, I owned a string of cameras. I was always hoping that the next-generation-camera would make me a great photographer— but it never did. I didn't understand how to put a camera in manual mode, and depended solely on the automatic settings.
The results weren't bad, but my life turned around twice with two specific cameras.
The first was the iPhone—the second a monochrome Leica.
Carrying a camera around, except on vacation, was a bother. Big, bulky lenses, an oversized strap—that's not my idea of fun. The iPhone changed it all to the point where I believed I would never buy another camera again. Then, on a trip to Hội An, Vietnam, I went on one of those random touristy shoots with a photographer. That day, something pushed me back into the land of cameras, but I was still ambivalent. Photography mainly was for parties and vacations.
Until I ran into a monochrome Leica
My first Leica—the Leica m10 Monochrom, had zero bells and whistles. It didn't shoot video; it was only manual focus, and was designed to take just b/w images. It's also slightly heavy to lug around. But the pictures—as one 10-year-old said to me—were "like chocolate". I was hooked, and that was to be the only camera I'd ever want. 
I now own two Leicas, and they're both just monochrome.
I see the world in black, white and grey. Except when I draw cartoons which are full of colour. Enjoy both the cartoons and the photos on this site. And drop me a note. I always answer.