Get the 'Instantly Better' report!
When you fill in the form…
You'll get the "Instantly Better" report, which will show you the simple mistakes we all make when taking a photo. And just like that, you'll have people saying how your photography skills are cool! It doesn't matter if you're using a phone or a camera, the concepts are the same.
You'll also get a photo update (monthly)
If you enjoyed going through the photos on this site, it's likely that you're going to enjoy some more of our New Zealand (and non-NZ) adventures. You can unsubscribe at any point—but you already knew that, right?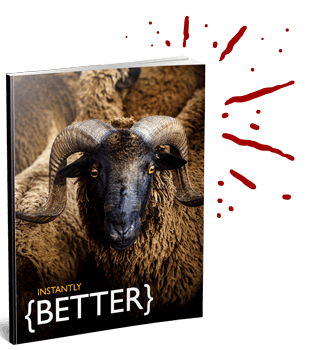 Fill in the form to get a quick guide:
Instantly Better: A quick way to improve your photos of family (and sheep)
When you click the button above you'll be taken to a Thank You page.  Be sure to check your e-mail for a confirmation and a copy of the report. If the e-mail with the report is missing, send us an e-mail right away.
To read our comprehensive privacy policy, click here.
Your email address will NEVER be sold or given to anyone. That is our promise to you.